It has been a strange year. 
While tracking demos for a future vocal album a war broke out in Ukraine. I wrote a song for the people of Ukraine. These are compositions I am working to release, however I got sidelined unexpectedly. 
During March I felt overwhelmed. I started learning midi because I wanted to make beats for a chill track, quick and unapologetic. A song for me without any regard for what I had ever made before. I tried to make a lo-fi track in a day. It was so fun. By April I'd created 11 songs. A mosaic of melodies, the songs are comforting and relaxing. Warm vocal harmonies paint soundscapes for intricate refrains and counterpoint. Improvised trumpet and electric ukuleles groove over laid back lo-fi hip hop beats. Being able to create it all on my own was so liberating. I was putting solid ground under my feet and taking control of my life through creation. It felt natural. 
Throughout the pandemic my garden has been a safe haven. A place where I've spent many hours, be it in the labour of growing the vegetables, or simply reading in the afternoon sun with my bearded dragon. When reflecting on the feelings I expressed through each song, I found aspects of wonder and a connectedness to the natural world. Where these songs came from and how they were connected to my own relationships to nature. 
I am pleased to release my new instrumental album, Gala Gardens on November 4th, 2022. I wrote, produced and mixed it myself, and brought in Chris Gestrin (Public Alley 421) to master it. I enlisted Emily Valin (EACV Designs) to create the artwork, a fantasy garden fit for a gala. The first single is "Golden Hour" for which I co-produced a super sweet music video with Patrick Collins (Alwaysfurther Films). 
So yeah, I accidentally made an instrumental lo-fi jazz album this year and it's my new desert island disk. I have changed, grown into a different kind of creator. It is a new chapter on my musical journey and in my life. I remain plotting my next vocal release, anticipating now a shift in style and interpretation. All good things in time. 
Please sit back and enjoy Gala Gardens. It is the best music I have ever made.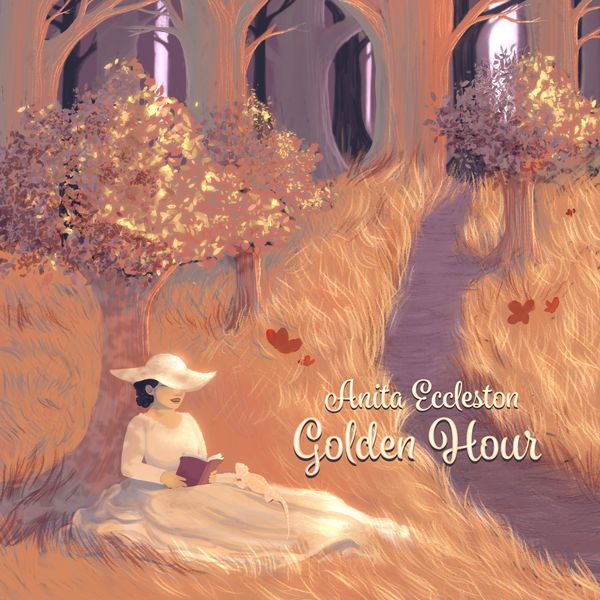 Here are some things that you can do to support this work and help it reach to more ears. It all makes a huge impact and means everything to me to have your help. 
Purchase a digital copy or CD + digital directly from my website
 
Save it to your library or "heart" it on your streaming service of choice 
 

Add songs from Gala Gardens to playlists 


 

Use these songs as your "sound" on TikTok vids or Instagram reels & stories 


 

Mention it to friends, play it for them when they visit, share it on your socials, etc. 
Thank you so much! xo Anita