I made you a present.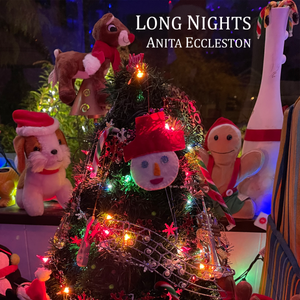 'Long Nights' is a cozy new holiday song with a laid-back jazzy vibe, brimming with nostalgia for family Christmases. 
Sometimes songs take a while and sometimes they pour out in a couple of days. I wrote this one quite rapidly last December. I missed my family, and wanted to paint a tribute in song to our memories and traditions together. 
I engineered it at home and banded together with exquisite cellist Doug Gorkoff (The Living) on the recording. Kris Ruston (Death Mountain Sound) mixed and Chris Gestrin (Public Alley 421) mastered the track. I partnered up with Patrick Collins (Alwaysfurther Films) to create a sweet and intimate music video to capture the soul of 'Long Nights.' 
Today I am so pleased to present my new single to you. A personal song from me to you, warm and full of love. Watch and share the video here.