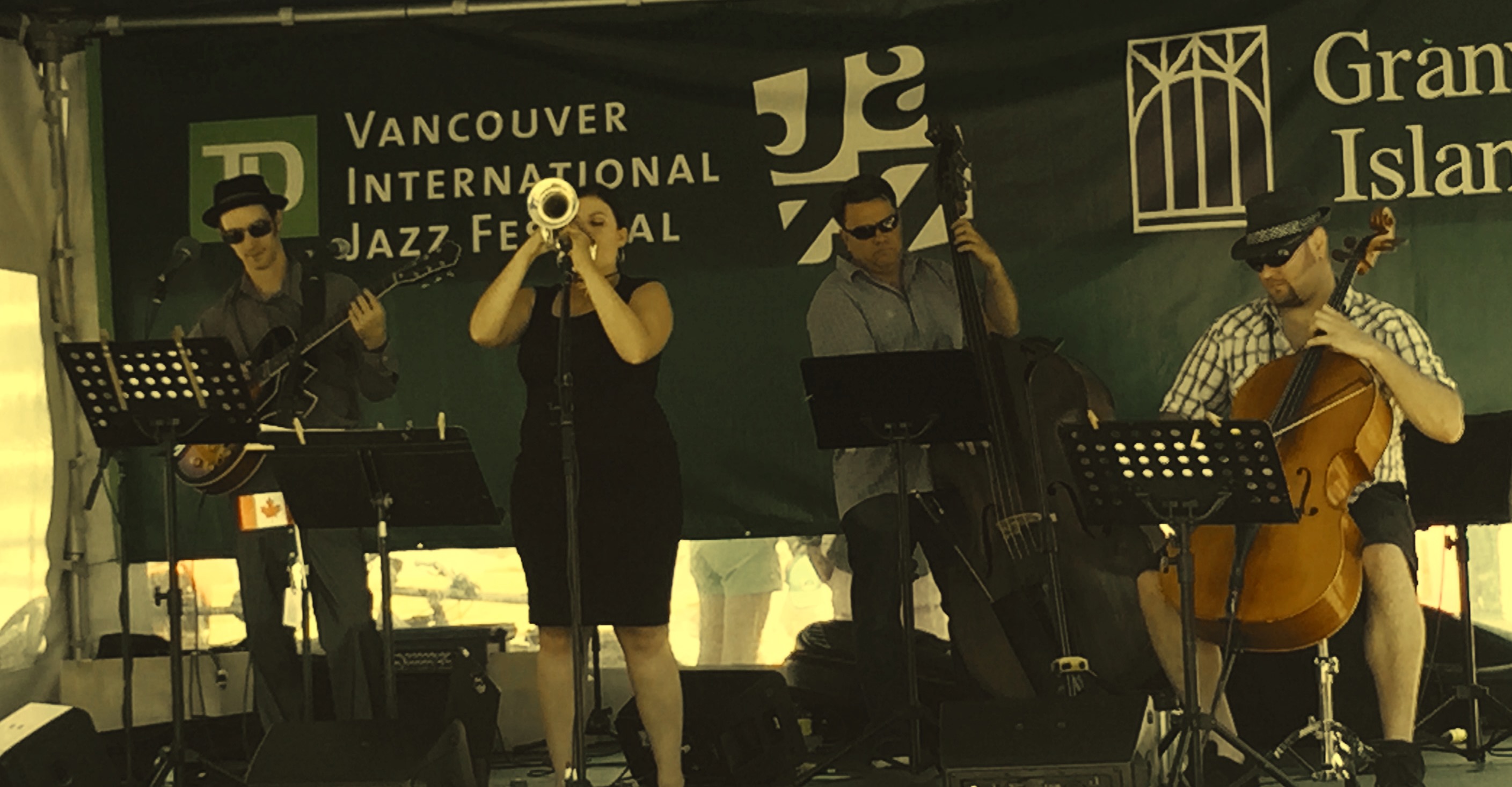 Come party with me at this year's TD Vancouver International Jazz Festival!
I am exceedingly happy to announce and invite you to my performance at the 2016 TD Vancouver International Jazz Festival on Canada Day on Granville Island Railspur Stage! 5:30-7:30pm FREE 
Count them, there are seven, that's right SEVEN, in my band lineup this year for jazz fest! And we get a beer garden---It's going to be a PARTY. I am excited to be playing with such a wildly energetic band. We will be bringing the funkiest, swingingest, sweetest and most lively show ever! 
The Lineup:
Anita Eccleston - Vocals & Trumpet
Andrew Smith - Vocals & Electric Guitar
Ben Henriques - Tenor Saxophone
Doug Gorkoff - Cello
Graham Clark - Upright & Electric Bass
Kris Ruston - Keyboard
Richard Graham - Drums 
The Railspur Stage is located in the middle of the island, between the Railspur Alley and Cartwright Street. Just follow your ears East past the Brewery. 
R.S.V.P. on Facebook! https://www.facebook.com/events/252089278481351/ 
If you haven't seen it yet, watch my video of last years guest appearance with the Plastic Acid Orchestra: https://youtu.be/QJtYqCkriT0 
Super hungry for jazz? There are several other amazing shows at Granville Island on Canada Day! You can learn more about them and the whole Vancouver Jazz Fest here. 
Huge THANK YOU to TD, and Coastal Jazz for this incredible opportunity!