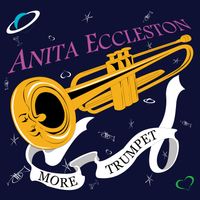 It's finally happening! It has taken me six months and now my new jazz album
More Trumpet
is in pressing as I type this. I am so happy to finally be able to share it with the world! The CD release party is set for Sunday, December 18th @ The Kino (3456 Cambie St) in Vancouver at 8pm. The album will be available on iTunes, CD Baby and streaming on Apple Music, and Spotify.
I had been talking about recording a fresh traditional jazz album for almost a year before I was able to get into the studio to start sessions. Although I am often artistically drawn to many genres of music, my deepest love is for jazz and I feel the most at home within the sphere of the jazz world. I wanted to create an album that would allow me to sing and play from my heart. I also feel that now after all these years my voice as expressed through my playing has caught up to my vocal abilities.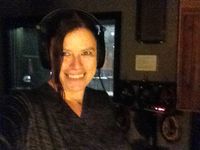 This album is titled
More Trumpet
for that reason and a few others... My sense of humour never leaves me, thank goodness, and when I thought of this title, it fit so well, being that I am playing on every track of the album, that I often shout out "MORE TRUMPET!!" at concerts (shamelessly biased), and that I believe that 'more trumpet' is a good answer to almost every question. Then there was that time I had 4 backup trumpets at my show:
See "Red Shoes" video.
Making this album has been therapeutic for me as well, in such a dark and turbulent year, music has been a constant comfort. When I listen to it I feel like I am being wrapped in a warm blanket of love, trust, and hope. May it give you the same feelings as you all deserve happiness as you find your way through this winter.
xo Anita
PS. I could not have made this album without the help of my players: Andrew Smith (Guitar & Vocals), Graham Clark (Bass), Doug Gorkoff (Cello), and my production team: Trevor Lorence (Engineering), David Spidel (Engineering & Mixing), Chris Gestrin (Mastering) and Natasha Tentes (Artwork). 
P.P.S. I would like to add that this album was inspired by and is dedicated to my dear friend Peter Collins, a man who had limitless talent and the voice of an angel, who believed in me when I was at my lowest, and who taught me to believe in myself. He is missed every day, and never forgotten.